A Mexican delight, Egg Ranchero is additionally referred to as Huevos Rancheros, are a delicious egg recipe that's usually had for breakfast in most Mexican households. But now, it's made a reputation for itself all round the world. A classic Mexican salsa can accompany more dishes than we expect and this recipe is one example to prove this right. On a tortilla base, this recipe adorns a delicious salsa that's then topped with eggs. The eggs are broken into the pan directly and everything finishes up cooking together. Overall, it's a must have delight. To begin, follow this step by step recipe below!
How to make Egg Ranchero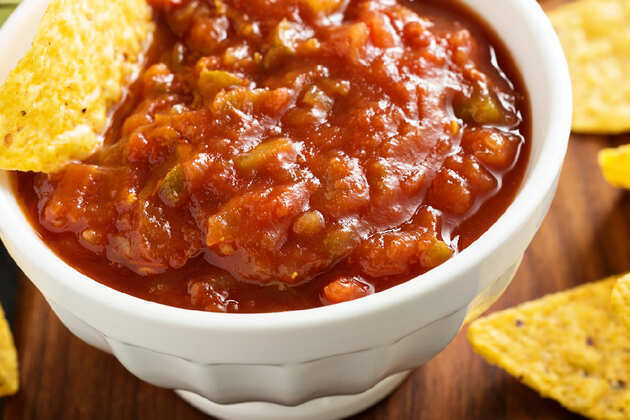 Step 1 Prepare the salsa
Add tomatoes, onions, garlic, jalapeno, cumin powder, capsicum, salt and lime juice in a blender and blend a coarse paste. Taste and check the seasonings.



Step 2 Prepare the tortilla and eggs

Heat a skillet or a tawa and add some oil to it. Place tortillas on it and let them brown until brown and crisp. Keep them aside on separate plates. Meanwhile, heat the salsa in the microwave. On the same skillet, add 2 tsp of oil and break 1-2 eggs. Let these cook from beneath, season with salt and pepper.




Step 3 Assemble and serve

Place one tortilla in each plate and put the salsa and eggs over it. Serve hot and enjoy!
more